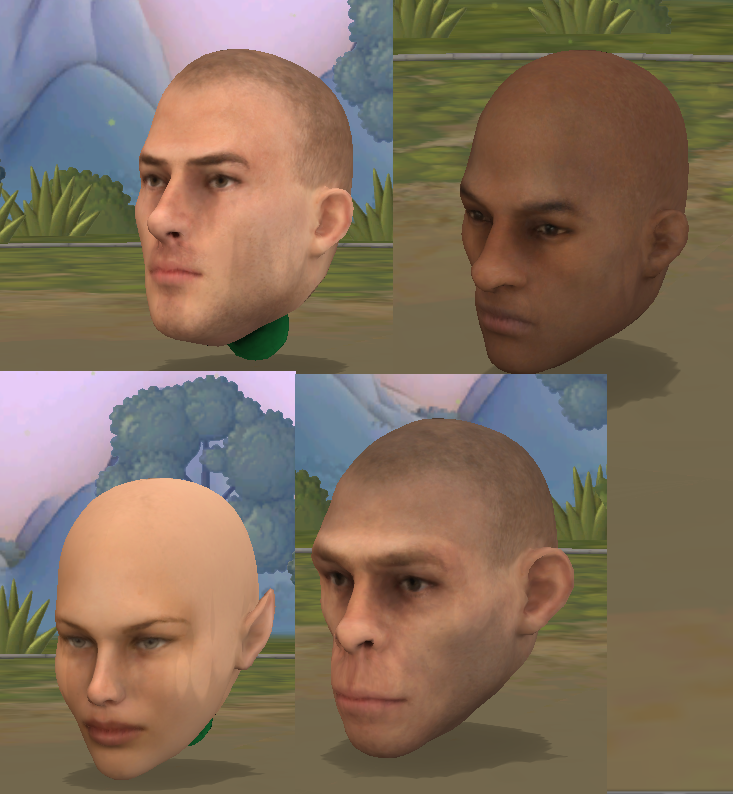 This mod adds 21 realistic human/near-human heads to the adventure editor:
Caucasian- Male, female, male child, female child
African- Male, female, child
Asian- Male, female, child
Elven- Male, Female, child
Neanderthal- Male, female, child
Hominid
Elderly
Muscular
Obese
Skinny
Skin colors are not effected by paint colors, making them do so would lose a lot of texture detail. They are also not animated (and I don't plan on adding animations since the models aren't properly built for it), so they do look a bit creepy since they just stare blankly ahead.
To install, just place the package file in your Spore GA's Data directory.
Download:
http://www.mediafire.com/file/uza9oswgb ... ds.package