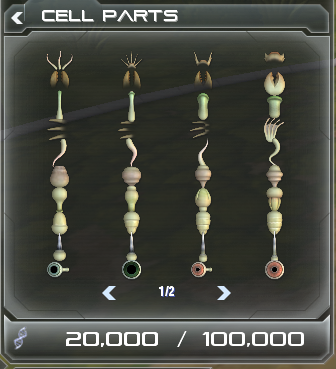 You see these cell parts right? Well, I want them to be unlockable in Creature Stage, since chances are you could evolve with your cell parts and they would become better overtime. (Example can be the Proboscis)
However, i'm not really sure if the "Cell parts unlockable" thing will work in Creature Stage since it could take some time and it would be medium to make.
That's all I have, I guess.