SproeMaster gives an error when you try to unpack
Spore_EP1_Data.package
and
BoosterPack_01.package
, right? Here is the solution:
1-
Download and install SpView:
http://www.mediafire.com/download/s45z7 ... 4_full.rar
(Thanks to
Werelion2367
to put it another time in the web!)
2-
So now open SpView, and hit
Tools --> Unpack DBPF|DBBF V2
: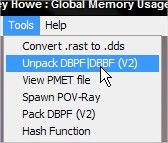 3-
We search and select the .package that we want to unpack. Maybe we get this warning, just say Ok (this means that probably SpView will stop responding when unpacking, but just let it finish):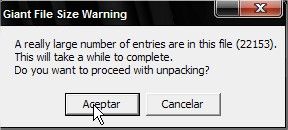 4-
We wait until we get this warning:
Now, go to the folder where the selected package is. There will be a new folder with the name of that package inside. Enter in it and delete the
SP-PROP-00B1B104-40004000-E66B362E.prop
file. If someone is interested on it's contents, say it and I'll show them.
5-
Now in SpView, do
Tools --> Pack DBPF (V2)
: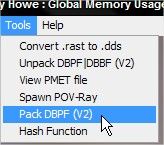 Will give us this warning, we hit Ok: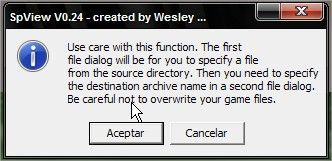 DO THIS CAREFULLY, CARE ATTENTION!!!
In the first file chooser, we go to the folder of our selected package, and then into the new folder of the same name that the package. There we select a file (doesn't matter which):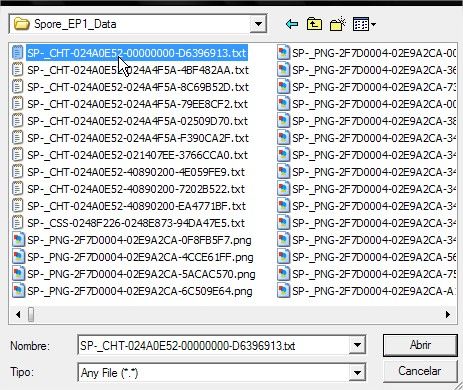 In the second file chooser, we choose where we want to save the new package (don't save it in the same folder of the selected package!!)
Wait until it's done, and now you can unpack this file with SporeMaster!
Hope it helps, bye, and Happy Modding!